ApprenticePath signs up to build a safer digital world. Recognized as a Cybersecurity Awareness Month 2022 champion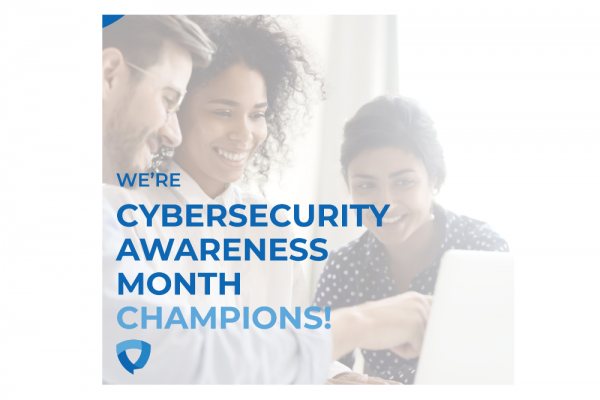 Cybersecurity Awareness Month (October) was launched by the National Cybersecurity Alliance (NCA) & the U.S. Department of Homeland Security in October 2004. The Cybersecurity and Infrastructure Security Agency (CISA) co-leads the Cybersecurity Awareness Month.

This year's theme, "it's easy to stay safe online" is to remind everyone that Cybersecurity does not have to be overwhelming. While there are all kinds of ways to keep your data protected, following just four key steps can make a big difference. This year is all about taking action! The four key security online behaviors being:
• Enable Multi-Factor Authentication
• Use Strong Passwords and a Password Manager
• Update Your Software
• Recognize and Report Phishing

ApprenticePath is promoting awareness about cybersecurity careers on its platform. ApprenticePath offers 72+ curated cyber security apprenticeship programs easily accessible to candidates in a central repository. We are passionate about empowering apprenticeship seekers to acquire critical industry skills by connecting them to industry programs, especially in high demand areas such as cybersecurity with large numbers of job openings or occupations that are predicted to grow rapidly. We want to do our part to ensure that everyone does their part – implementing stronger security practices, raising community awareness, educating vulnerable audiences, or training employees – this helps ensure our interconnected world will be safer and more resilient for everyone.

Check out our 72+ curated cybersecurity apprenticeship programs
Mark your calendars, join us and support the industry to help make the Cybersecurity Awareness Month a success! Do visit NCA website to see the excellent tools and resources you have access to help promote the week-long effort in multiple ways. Kudos to the NCA, CISA, NIST and NICE teams!

Stay tuned for more programs and content from ApprenticePath on this exciting month-long initiative!

ApprenticePath is an inclusive community with the mission to connect US apprenticeship seekers to industry programs. ApprenticePath ecosystem comprises - career seekers, students, parents, counsellors, industry bodies and companies that offer apprenticeship programs in the USA.

Your Apprenticepath.com team

---
Posted
1 year ago
by
admin
Comments
No comments yet! Why don't you be the first?
Add a comment